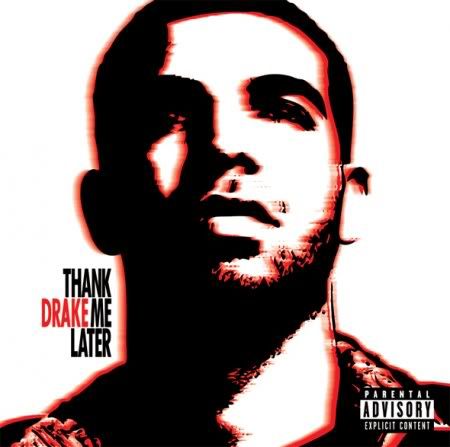 Here is the CD quality version for Drizzy's second leak off Thank Me Later, which drops June 15th. An unfinished version of the song has been floating around the interwebs for a little over two months, but now it's been completed and mastered for your listening pleasure.
Brand new CuDi record featuring fellow Clevelander, Chip Tha Ripper. This time Cudder rocks over LCD Soundsystem's Dance Yrself Clean with a great sound clip at the beginning. Check it out:
Hosted by the intolerable infamous Gangsta Grillz team, here is T.I.'s new mixtape aptly titled, Fuck a Mixtape. Features from Lil Wayne, Young Jeezy, Keri Hilson, & Killer Mike. Beats from Swizz Beatz, Timbaland, Jim Jonsin, DJ Toomp, and No ID. The King is back!
Ahh, one of the most slept on groups from the West.
The Freshmen
describe themselves as a combination of "the Gorillaz, OutKast, and the Beastie Boys together in a cheap motel room with a microphone." The group consists of Kristo (mc), A. Wolf (mc) and THX (producer) hailing from the Bay Area and Los Angeles, California.
I've been checking for new Freshmen material ever since I heard their song, "
Hello There
" back in June of last year. And before that, I'll be honest- I had never heard of them. But anyway, below is their own reworking of the Mama's & the Papa's "
California Dreamin
"... it's pretty ill.
DOWNLOAD/STREAM: The Freshmen- Dreamin' California (usershare)
"Madonna" is the latest cut off Neako's upcoming mixtape,
Rubix Cube: Yellow Edition
. It's definitely a song that you'll want to listen to at maximum volume after 4 or 5 Jager shots so put this one on your party playlist...
DOWNLOAD: NeakO- Madonna (usershare)
Hailing from Brooklyn, Sene is one of my favorite newcomers. He has one mixtape,
Reality Bites
, but first check out his new record, "Love, Me." You can't
not
like it- it's so smooth and anyone can relate to the message.
PLEASE
DOWNLOAD: Sene- Love, Me (usershare)
p.s. beat by Daniel Oshima
New. Madvillain (Madlib x DOOM). No further information needed, but I'll give it to you anyway. First single off the new Madvillain album, which they started recording last year. This track, "Papermill" was released as part of Adult Swim's
Singles Program
; in which they will be giving away 8 free tracks in 8 straight weeks.
DOWNLOAD: Madvillain- Papermill
New Mike Posner video for a song that dropped about a year ago...
*shrugs*
Directed by Jason Beattie...
Nickel Nine (1/4 of Slaughterhouse) dropped this banger last week with a feature from Big Sean. It's a bonus track off the Deluxe edition of Royce's
Street Hop
, which is available on
iTunes
now. The beat KNOCKS (produced by Mr. Porter), check it out...
DOWNLOAD: Royce Da 5'9- My Own Planet feat. Big Sean (usershare)